Do your own way
×
Planner
Thank you for planning with Pilgrim!
The price is a non-binding estimate subject to confirmation upon payment.
Get 5% off today! Click here and one of our travel agents will get in contact with you shortly.
Avilés – Muros de Nalón (22,6 km – 14 miles)
Esta etapa nada tiene que ver con la anterior. This stage is very different from yesterday's stage. It is full of ups and downs. You will have to cross some rivers, streams, dual carriageways and a lot of villages and small villages.

You will leave Avilés through one of its biggest beaches: Las Salinas. You will have to go through the Avenida de Alemania and then get to San Cristobal. Once you get there you will walk through a path to the left. After crossing a village you will get to the N-632 and walk through it for a while, cross it and continue through the Avenida Raíces avenue and also through the Calle Doctor Fleming street, Nicanor Piñole and Ramón y Cajal. Once you get there you will have to go through the Calle Príncipe de Asturias street and then turn right through Torner and also through the Avenida San Martín Avenue. You will have to get to Castrillón and then get to La Cruz and Santiago del Monte. After leaving this village you will have to walk through the airport's road and once you get to La Banda you will have to walk towards Bellay. Then you will leave the road to get to a path to the left that will lead you to the Monte Granda mount. Then you will have to descend and get to the Ría de San Esteban estuary, close to the Castillo de San Martín castle. The remaining tower was built ordered by Alfonso III of Asturias. Then you will walk through the N-632 through San Esteban de Pravia, located on the left side of the Ría de Pravia estuary where the Nalón river concludes. Históricamente esta localidad fue ganando protagonismo gracias a su puerto, declarado en la actualidad conjunto de interés histórico e industrial. Then you can continue through the original way or go through an alternative way that goes near the coastline and that gets to El Pito. This path begins in a viewpoint called Espíritu Santo, after a staircase, near the local hostel. If you choose this option you will be walking more kilometers but you will also walk through a lovely beach.
The original way do not go through San Estevan de Pravia but there is a turn away just after crossing the river that will lead you to the national road. Once you get to the roundabout you will have to go through a path to the left. Then you will have to continue to get out Muros de Nalón. This village is famous due to the Palacio de Valdecarnaza y Vallehermoso, form the 16 century. It used to belong to some different families such as: Cienfuegos, Rúa, Ponte and Quirós. Además, paseando por el museo al aire libre del Puerto Carbonero nos haremos una idea de cómo trabajaban los obreros del primer y único puerto carbonero de todo el país.
Remember.
You have to pack all your luggage in a backpack so we recommend you to visit the section where we explain how to package your luggage and what do you need.
What to eat
Typical fish and shellfish
Typical cheeses
Cachopo (typical from the Asturias gastronomy: is is a beef´s steak refill with ham and cheese)
Asturian Cider
Bear in mind
In today's stage you will have two alternatives. The first one is going through the Mirador del Espíritu Santo viewpoint towards El Pito, crossing the coastline through the Playa de Aguilar beach. The second option begins once you have crossed the Nalón river and goes through San Esteban de Pravia and then through Muros de Nalón. Cyclists and people with reduced mobility should be very careful.
What to see
| Towns | Public Hostel | Bike rental | Medical assistance | Coffe bar | Teller | Pharmacy | Hotel | Touristic Information | Guesthouse | Restaurant | Supermarket | Veterinarian |
| --- | --- | --- | --- | --- | --- | --- | --- | --- | --- | --- | --- | --- |
| Avilés | ✔ | ✔ | ✔ | ✔ | ✔ | ✔ | ✔ | ✔ | ✔ | ✔ | ✔ | ✔ |
| Salinas | | | ✔ | ✔ | ✔ | ✔ | ✔ | ✔ | ✔ | ✔ | ✔ | ✔ |
| San Martín de Laspra | | | | | | | | | | | | |
| Soto del Barco | | | ✔ | ✔ | ✔ | ✔ | ✔ | ✔ | ✔ | ✔ | ✔ | ✔ |
| Muros de Nalón | ✔ | ✔ | ✔ | ✔ | ✔ | ✔ | | ✔ | | ✔ | ✔ | ✔ |
Towns
Hostels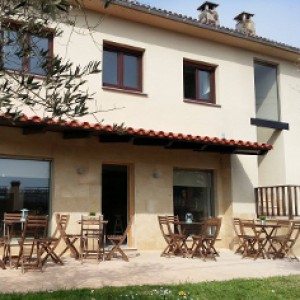 Albergue Casa Carmina
19 beds
---
Plaza del Marqués de Muros, nº 12, (al lado de la Iglesia)
Muros de Nalón (Asturias)
636 58 03 65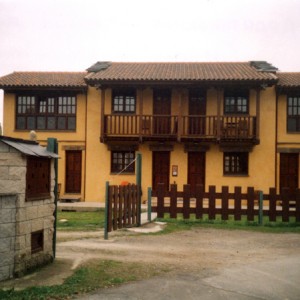 Apartamentos Rurales Astur Aldea
10 apart.
---
C/ Reborio, 101
Muros de Nalón (Asturias)
630 777 007