Do your own way
×
Planner
Thank you for planning with Pilgrim!
The price is a non-binding estimate subject to confirmation upon payment.
Get 5% off today! Click here and one of our travel agents will get in contact with you shortly.
Arzúa – O Pedrouzo (19,3 km – 12 miles)
Once you get to this point you have to know that there are just 40 kilometers left to get to Santiago de Compostela and enjoy the amazing cathedral. There are many options, the one that we recommend is to stay the night in O Pedrouzo because it is a village where you can find lots of services and you will have just a few kilometers to get to Santiago
The other option is to stay the night in Santa Irene a small village near O Pedrouzo that has a public hostel and a private one. It also has a hermitage devoted to San San Pedro There are also pilgrims that decide to do a larger stage and conclude at Monte do Gozo, staying the night close to Santiago We recommend to divide this stage into two stages and enjoy the way. These two stages are easy and the only problem is when it comes to cross the road.
You will leave Arzúa going through Rúa do Carmen street. You have to go through the left and you will leave the village to get to the Fuente de los Franceses spring. After crossing it you will cross the Vello river and you will get to As Barrosas named after the kind of land that you will find there when it rains, here you will find the Capilla de San Lázaro chapel.
Then you will continue through a rural area that is very calm and beautiful and you will find the Brandeso river that is an affluent of the Iso river. Once you start to walk up you will find a fork in which there is marker that indicated you the left path to get to Preguntoño where you will find the Ermita de San Paio hermitage from the 17 century.
After leaving this village you will have to cross a tunnel to get to A Peroxa where you will start to descend to a stream known as the Ladrón river. Is time to start walk up again to get to Taberna Vella and after leaving behind this place you will go through Burres and then through O Pino the city council before Santiago de Compostela. The first village that will welcome you is Calle where you walk through a path. After crossing the LAnguella stream you will get to Boavista and then to Salceda, you will walk through a road and you will have to cross it many times.
Before getting to the next village you will get into a path to see a plaque devoted to Guillermo Watt that died here in this place while he was walking to Santiago. Then you will get to O Xen a small village where you will find a national road that you should cross. Pilgrims coming from the Northern Way go through O Pino and then the way get unified with the French Way.
Continuamos paralelo a la carretera nacional para llegar en ascenso a O Empalme, donde encontramos un peculiar merendero que todavía conserva una reproducción en tamaño gigante del mítico pelegrín que fue diseñado para conmemorar el año santo jacobeo de 1993. Cruzamos la carretera para atravesar la población y comenzamos un descenso entre eucaliptos, y tras una corta caminata y pasar nuevamente bajo la nacional a través de un túnel, nos encontramos la capilla de Santa Irene, a tan solo 3 kilómetros de O Pedrouzo. Santa Irene, dividida por el trazado de la carretera, cuenta con dos albergues, uno a cada lado de la misma, uno público y otro privado, y es un lugar idóneo para aquellos que vayan justos de fuerzas para continuar hasta O Pedrouzo, dado que los eucaliptos nos arropan en un descanso que nos permitirá recuperar la energía perdida.
A través del frondoso bosque, descendemos hasta el lugar de A Rúa, donde sus casas de piedra nos reciben indicándonos que no debemos abandonar ahora que solo nos separa apenas un kilómetro y medio de nuestro objetivo. Dejando atrás este encantador lugar, donde incluso disponemos de una oficina de turismo, continuamos nuestra andaina por una pista asfaltada que nos conduce al borde de la N-547, que será nuestro último repecho para alcanzar O Pedrouzo y echarnos a descansar sabedores de que al fin mañana será el gran día.
Remember.
La llegada a Santiago es algo mágico para todos los peregrinos. Debes programar tu llegada a la capital gallega con tiempo. Disfruta de las grandezas de esta mágica ciudad contemplando todo el patrimonio cultural y turístico que ofrece a sus visitantes a través de una de nuestras visitas guiadas. Consulta sin compromiso las opciones que más se adapten a tus necesidades.
What to eat
Typical cock and chicken (Piñeira)
Typical cheese
Typical wine
Typical pork and beef meat
Bear in mind
It is an easy stage for everyone including cyclists and people with reduced mobility.
What to see
Towns

Public Hostel

Bike rental

Medical assistance

Coffe bar

Teller

Pharmacy

Hotel

Touristic Information

Guesthouse

Restaurant

Supermarket

Veterinarian

Arzua
✔
✔
✔
✔
✔
✔
✔
✔
✔
✔
✔
✔
Calle
✔
Salceda
✔
✔
✔
✔
✔
Brea
✔
✔
Santa Irene
✔
✔
✔
✔
A Rúa
✔
✔
✔
✔
O Pedrouzo
✔
✔
✔
✔
✔
✔
✔
✔
✔
✔
✔
✔
✔
Towns
Hostels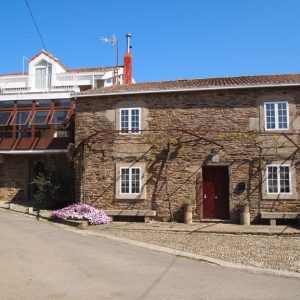 Santaia Casal de Calma
24 beds
---
O Pedrouzo (O Pino)
A Coruña, España
680 91 06 76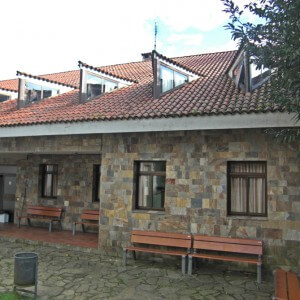 Albergue de Arca do Pino
126 beds
---
O Pedrouzo (A Coruña)
660 396 826