From Oviedo by bike staying in Guest Houses and Hotels
605 €
You will ride the route between Oviedo and Santiago de Compostela having a rest in the best Hotels, Mansions and Rural Houses in The Way Of St. James. You will enjoy this singular experience living the history, the culture and the beauty of this millennial route from close.
Route for Pilgrims
Day 1: Arriving in Oviedo and accommodation.
You will have the option to arrive in Oviedo by your own or let us arrange your transport from any airport or station you are in. Once in Oviedo and if you made it with time, you could visit some relevant points such as the San Salvador Cathedral, The Town Hall or The Foncalada Fountain. There are other singular visits, to name a few : St Miguel de Lillo Church and the Old Orphanage both respectively declared World Heritage and Cultural Interest sites.
Day 2: Oviedo – Salas Stage
47,3 km
This Primitive Way is considered as the first known route of The Way of St. James. The King Alfonso II the Chaste, was the first in walking this way to worship The Remains of the Apostle. So apparently you will ride the same route imitating the ancient king steps. On the way, the village of Grado will invite you to visit two interesting buildings called Martinez Family Palace and Indalecio Corujedo Palace. Once in Salas, apart from having a well – deserved rest after pedaling the whole day, you could visit some relevant sites. To name a few: St Maria la Mayor Church, The Valdés Tower and Palace or the Pre-Romanesque Museum.
Day 3: Salas – Pola de Allande Stage
46,8 km
This stage commences ascending 5 km to Porciles Village located 600 m high. After this climbing , the route will be more gentle.You will ride through some villages like La Pereda or El Pedregal . You can't unfortunately find many facilities in these locations but they truly have the spirit of The Way Once you reach Tineo, you can pay visits to different points of interest, such as the San Pedro church, the Gold Museum or Merás Palace. From this moment on, you will go up and down as if you were in a roller-coaster, crossing valleys, forests and rivers until you reach your today's final destination: Pola de Allande. In this village "eonaviego" is spoken, a peculiar dialect from gallego (local language in the North West of Spain) . We can find here on the top of a hill The Cienfugos Palace. This building originally belonged to the Ponce Family. Lately was refurbished by The Allande Landlord, Rodrigo Gonzalez de Cienfuegos. It's time to take a rest and be prepared for the next stage.
Day 4: Pola de Allande – Grandas de Salime Stage
37,9 km
This stage is considered one of the most beautiful ones along the Primitive Way as it is located on the top of a mountain about 1000 m high. From there your can enjoy the views of the Nisón River and the mountains in Lugo. However, this is not a free spectacle as you will have to climb slopes up to 5%. You will pass by La Mesa village, and The Salime Reservoir, both by Navia River. Once this Reservoir was built, the surroundings were drastically affected as many populated areas were drawn under the water (villages, churches and cemeteries) Once you leave the Reservoir behind you will commence an ascending path. It will be slow but continuous until you reach Grandas de Salime village. This will be the last stop before arriving in Galicia. Once in this village and after taking a well-deserved rest, you can visit some relevant spots like Pedreira Chapel, El Salvador Church or The Penafurada roman tunnels.
Day 5: Grandas de Salime – O Cádavo Stage
49,5 km
Today will be officially pedaling in Galicia , concretely in Lugo province and in Acebedo Village. Once in A Fonsagrada Village, you could visit relevant local points such as Lamas de Moreira Raised Granaries (Horreos in the local language) or St. Jose Chapel. Another interesting visit could be The Ethnographic Museum. After this brief pause in A Fonsagrada Village you will ride a rough section. You will enjoy both the views and the paths with the only company of pine trees and the lush vegetation of the local forest. When you finally arrive your destination point in this stage, O Cadavo Village, you should take a well-deserved rest and visit some relevant sites such as A Marronda, a well- preserved forest with an extension of 611 acres
Day 6: O Cádavo – San Romao da Retorta Stage
47,8 km
There are only 30 km between where you are now and the fortified town of Lugo . It will be difficult to be focused on your pedaling when you are surrounded by such a beautiful rural landscapes and small villages ornamented with archaeological remains and dozen of stories to be told. Many relevant places are waiting for you to be visited such as the St Mary Cathedral , the several squares and churches scattered along the village and of course the ancient walls. Once at St Romao da Retorta, you could visit another relevant sites such us the local church named after the Village. It is dated in the 15th century and was built in Romanesque style . Close to this church a roman milestone dated back to Caligula emperor days was found. Nowadays there is unfortunately a replica. When this visit is over, it's time to go back to your accommodation to have a rest in order to face next stage with stamina
Day 7: St Romao da Retorta – Arzúa Stage
42,3 km
Today you will wake up in your accommodation in St Romao where you can enjoy the breakfast that will help you to start the day with bells on. Now it is time to start your ride towards Arzúa. It is pretty probable you bump into Pilgrims from The French Way as in Melide both routes are converged. This location is considered the geographical center of the region. In addition do not miss the chance of trying the best octopus dishes in the North After tasting the local dishes, more monuments and relevant points will await .To name a few: The Carmen and St Roque Chapels or the Sancti Spiritus Church. Other interesting sites could be The Boente or Castañeda Villages both perfectly suitable to enjoy the local gastronomy or just to take a breath. You are finally in Arzúa and some relevant sites are waiting for you to be visited like The Brandesco Palace o the museums devoted to cheese & honey, Special mention deserves the local cheese as it has archived a Denomination of Origin " Arzúa – Ulloa"
Day 8: Arzúa – Santiago de Compostela Stage
38,7 km
Let's say hello to a new day in your accommodation in Arzúa. Don't forget to breakfast to start the day with stamina in order to face your ride towards Santiago de Compostela. Fancy how 40 km away from The Obradoiro square to gaze at The Cathedral, your legs won't feel tired and your bike will seem faster than usual. You will ride through O Pedrouzo where once again some places worth a visit due the their historic value and natural charm. These are basically landlord houses bonded to noble families. Religious architecture is present in this village as well . The St Eulalia de Arca is a clear example.
Day 8: Santiago de Compostela
Bed and Breakfast Day off to visit all those monuments that, besides the Cathedral, have made this town so special.
After breakfast our services will be finished.
Information of interest
Services
We will do everything we can, to make Your Way as comfortable as possible.
Services Included
Optional services
We also recommend you: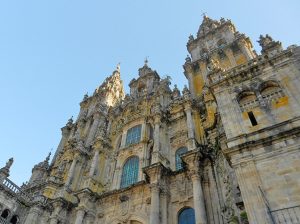 Enjoy the last 100 km walking the most famous Way, The French Way starting from the majestic village of Sarria.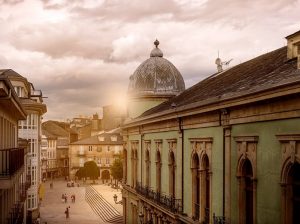 Let's leave the fortified town of Lugo and move to the inland with our eyes set on Santiago's Cathedral.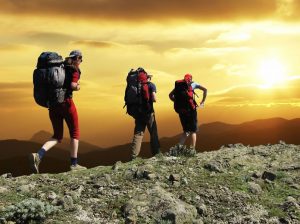 The Way of St. James
In Group from Sarria
Enjoy the last 100 km walking the most famous Way, The French Way starting from the majestic village of Sarria.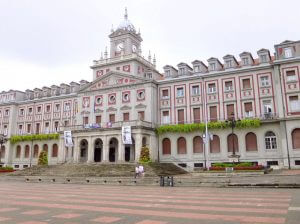 Walk the almost 100 km from Ferrol to Santiago de Compostela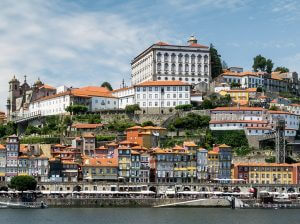 Portuguese Way
Coastal Way
Feel the Portuguese Way walking through the coast and enjoy the connection between the meadows and the sea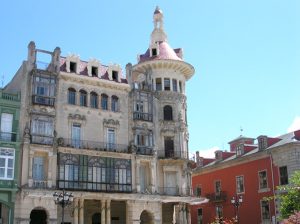 Northern Way
From Ribadeo
Start the Northern Way in Ribadeo, by the Asturias border where you can find a lot of attractions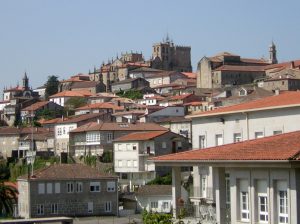 Portuguese Way
Last 100 km
The Portuguese Way is full of hidden secrets. Discover all the hidden secrets in Galicia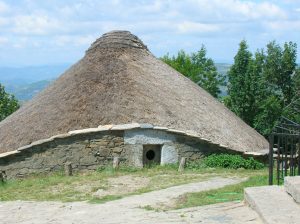 French Way
From O Cebreiro
Make the most of the French Way from your very first steps in Galicia, enjoying the traditional dwellings of the area ( called in the local language pallozas)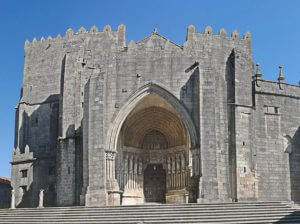 Portuguese Way
Spiritual Alternative
The Spiritual Alternative of the Portuguese Way keeps a singular beauty that worths to be admired.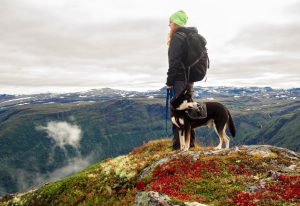 French Way
From Sarria with Dog
Enjoy hand in hand the French Way with your best friend and live a unique experience you will always remember.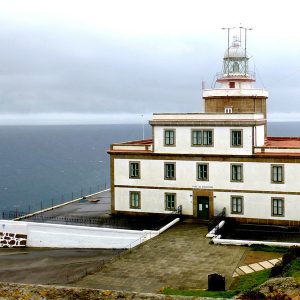 The Way of St. James
To Fisterra
Whether you has arrived to Santiago or not, the route to Fisterra is unavoidable.