Póvoa de Varzim – Marinhas (24,5 km)
During this stage we will leave Póvoa de Varzim to get into a slightly different route, as we will walk through different types of paths: sometimes the Way will run next to the sea and beaches and some others we will walk through paved roads. It may not be the most beautiful stage, but it will worth it.
We start on the Póvoa de Varzim promenade towards the North until we arrive at A ver-o-Mar village, after passing by a football pitch. We go on through this path until the end of Fragosinho beach, where we will enter a wooden walkway signaled by an arrow. We will walk on until reaching Aguçadoura.
We then take again the walkway until a football pitch, where we will follow the arrows that will take us to the M-501 road. We will walk this road towards thew North until a diversion to the left marked by a camping signal. We must go on until reaching a diversion, where we will take the exit to the left. We will keep on following the arrows until passing by another football pitch and move on by Rua do Pinhal and getting eventually into Apúlia.
We will leave this village after passing by a church through a stony way until we reach the road, which we will take to our left. A little further, we will take another diversion to our right. Over around one kilometer we will walk on through a dirt road towards Fäo. Again, we will find a new football pitch that will become a reference to take the street to its right: Rua Santo Antonio da Fonte. We will pass by a cemetery and then turn to the left. We will eventually reach Bom Jesús church.
Passing by the old town we will reach at river Cádavo and will cross the D.Luis Filipe bridge to continue to our left until reaching the roundabout towards Rúa Narciso Ferreira. This street will take us to Esposende.
After leaving Esposende by Dr. Henrique Barros Lima avenue we will arrive at Hospital Valentim Ribeiro. Here we will take the diversion to the left by Rocha Gonçalves avenue and return to Cádavo river.
From here we will walk on by the sea, until reaching Agrela street, where we will turn to the left. We will eventually reach Marinhas, where our stage ends.
What to see
Nossa Senhora da Conciençao fortress
Archaeological rests inside the Natural Park of the Northern Litoral of Esposende
Esposende windmills
Bom Jesús de Fão church
Fão metal bridge
Remember.
It is frequent to slip and fall during the rainy periods of the year. Watch your steps! This is a hard stage so we recommend you to keep calm.
What to eat
«Pescada à Poveira»
«Rabanada à poveira»
Roasted sea bass or with rice
Sardines and cod
Quinta green wine
Bear in mind
In Fão it is very common to find pilgrims that have abandoned the Portuguese Inland Way for the Coastal alternative that comes from São Pedro de Rates.
| Towns | Public Hostel | Bike rental | Medical assistance | Coffee bar | Teller | Pharmacy | Hotel | Touristic Information | Guesthouse | Restaurant | Supermarket | Veterinarian |
| --- | --- | --- | --- | --- | --- | --- | --- | --- | --- | --- | --- | --- |
| Póvoa de Varzim | ✔ | ✔ | ✔ | ✔ | ✔ | ✔ | ✔ | ✔ | ✔ | ✔ | ✔ | ✔ |
| A Ver-o-Mar | | | | ✔ | ✔ | ✔ | ✔ | | | ✔ | ✔ | |
| Aguçadora | | | | ✔ | ✔ | ✔ | ✔ | | ✔ | ✔ | ✔ | |
| Estela | | | | ✔ | ✔ | ✔ | ✔ | | | ✔ | | |
| Apúlia | | | | ✔ | ✔ | | ✔ | | ✔ | ✔ | ✔ | |
| Fão | ✔ | ✔ | ✔ | ✔ | ✔ | ✔ | ✔ | ✔ | ✔ | ✔ | ✔ | ✔ |
| Esposende | ✔ | ✔ | ✔ | ✔ | ✔ | ✔ | ✔ | ✔ | ✔ | ✔ | ✔ | ✔ |
| Marinhas | ✔ | ✔ | ✔ | ✔ | ✔ | ✔ | ✔ | ✔ | ✔ | ✔ | ✔ | ✔ |
Towns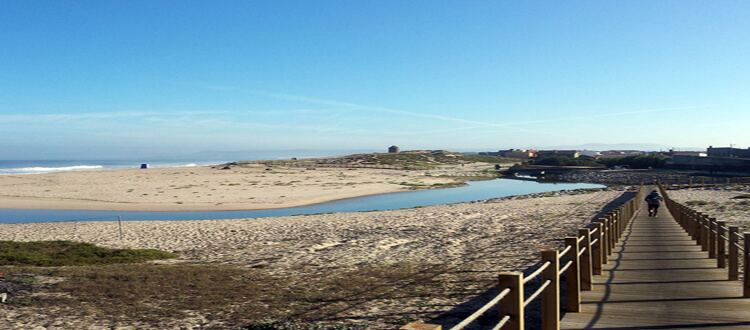 Marinhas
Inhabitants >

5.677

Municipality >

Esposende

District >

Braga