Bike Domestic Delivery
From 48 €
We strive to offer you the best experience until the very end of it. Entrust us your bike and we will send it back to your home at the end of Your Way. We are located just 100 m away from the Cathedral.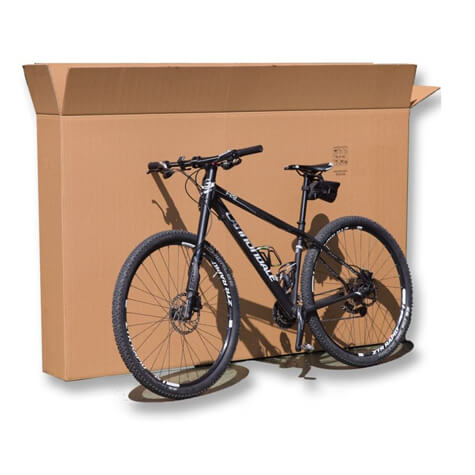 About
Let us to deliver your bike and make sure Your Way ends in the best way. We will keep your bike in our facilities located by the Cathedral, we will package it up and in 72 hours will be back at your home. Service guaranteed with shipping insurance
Additional information
Entrust us your bike without moving from the Old Town.
Your bike will be in good hands in our Storage Room while the delivery is managed.
In case you don't directly return home, please inform us how long your bike should stay in our facilities, and will be sent back on the indicated date.
Box and packaging included in the price .
Bike (mtb) + saddlebag + helmet
In high season you can leave everyday you bike in our facilities (Please check availability in off-season)
Full insurance available just paying the 2% of the declared value.
Came to visit us at our offices in Santiago.
Public opening hours in our office in Santiago.
Our office is just 100 meters away from the Cathedral . Please contact us. We will help you.
Monday: 9:30 – 20:00
Tuesday: 9:30 – 20:00
Wednesday: 9:30 – 20:00
Thursday: 9:30 – 20:00
Friday: 9:30 – 20:00
Saturday: Closed
Sunday: Closed
Our office is just 100 meters away from the Cathedral
Make your booking with us
We will contact you back from Monday to Thursday 10:00 am – 03:00 am and Friday 10:00 am – 10:00 pm

On-line
Make your reservation in our website

By e-mail
info@pilgrim.es

By telephone
+34 912 913 756
Payment methods