Do your own way
×
Planner
Thank you for planning with Pilgrim!
The price is a non-binding estimate subject to confirmation upon payment.
Get 5% off today! Click here and one of our travel agents will get in contact with you shortly.
Miranda de Ebro – Pancorbo (16,4 km)
La etapa cobra una real importancia en el último tramo. Una vez en el desfiladero de Pancorbo se podrá empezar a admirar los enormes arcos del puente de la vía del tren. Posteriormente se encuentra la ermita del Cristo del Barrio, ermita románica con lápidas romanas reaprovechadas para los muros de la fachada. Una vez en Pancorbo, recomendamos que se tome un tiempo en pasear por la villa, apreciando su belleza medieval, así como visitar la Iglesia de San Nicolás y sus 2 castillos.
Desde el río Ebro cogemos la carretera de Orón, al llegar a esta localidad, seguimos hacia el Hospital Santiago Apóstol, que tiene al lado un sendero que continuaremos hasta las cercanías de Bujedo. Tomamos la carretera que lleva a la localidad para después, coger un camino hasta Ameyugo.
Una vez en Ameyugo, atravesamos un arroyo para coger un camino que nos conduce al puente de la vía del tren para poder cruzar el desfiladero de Pancorbo. Al otro lado del desfiladero continuamos un camino que va en dirección la ermita del Cristo del Barrio. Después de pasar esta ermita debemos atravesar el desfiladero del río Oroncillo para así, llegar a Pancorbo.
No olvides pararte a ver:
Ermita del Cristo del Barrio – Pancorbo
Iglesia de San Nicolás – Pancorbo
Antigua Iglesia de San Juan Bautista – Miranda de Ebro
No olvides nunca que:
La forma en la que distribuyas el peso de tu mochila es esencial para evitar lesiones y maximizar tu rendimiento. ¡No te olvides de visitar nuestro apartado de consejos!
No te olvides de probar:
Morcilla
"Goshúa"
"Zurracapote"
No olvides tener en cuenta:
De nuevo una etapa sencilla para los peregrinos en bici y los que tienen algún problema de discapacidad física, por lo que deberán de ser etapas para recuperar fuerzas y afrontar las próximas más duras.
| Pueblos | Albergue Público | Alquiler Bicicletas | Asistencia Sanitaria | Cafetería | Cajero | Farmacia | Hotel | Información Turística | Pensión | Restaurante | Supermercado | Veterinario |
| --- | --- | --- | --- | --- | --- | --- | --- | --- | --- | --- | --- | --- |
| Miranda de Ebro | ✔ | ✔ | ✔ | ✔ | ✔ | ✔ | ✔ | ✔ | ✔ | ✔ | ✔ | ✔ |
| Orón | | | | ✔ | | | | | | ✔ | ✔ | |
| Pancorbo | ✔ | | | ✔ | ✔ | | | | ✔ | ✔ | ✔ | |
Pueblos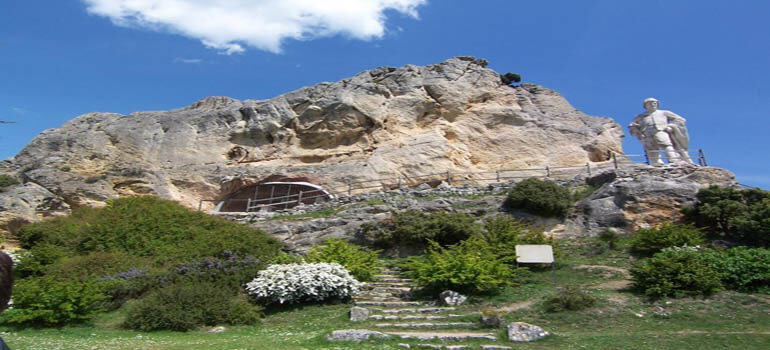 Pancorbo
Habitantes >

451

Municipio >

Pancorbo

Provincia >

Burgos
Alojamientos
Albergue "La Casona"
---
C/ Real, nº 21
Pancorbo (Burgos)
947 354 014
Hostal Pancorbo
---
Carretera Madrid-Irún, 302
Pancorbo (Burgos)
947 354 000