Do your own way
×
Planner
Thank you for planning with Pilgrim!
The price is a non-binding estimate subject to confirmation upon payment.
Get 5% off today! Click here and one of our travel agents will get in contact with you shortly.
Pancorbo – Briviesca (23,2 km)
Una vez abandonamos el ambiente medieval de la villa de Pancorbo, afrontaremos el camino atravesando la milenaria Calzada de Burdeos a Astorga, antiguo Camino de Santiago entre los siglos X y XII. Antes de llegar a Briviesca, se encuentra la iglesia de Santa Clara, edificio renacentista nombrado Monumento Nacional.
Tomamos la zona industrial de Pancorbo para abandonar la localidad y continuar por un camino paralelo a las vías del tren. Así continuaremos bastantes km, hasta encontrarnos con Zuñeda. Atravesando esta población seguimos nuestro camino hasta Grisaleña, para cruzarla y dirigirnos a la aldea de Cameno, perteneciente a Briviesca, que usaremos como puente para llegar finalmente al fin de la etapa atravesando la N-I y las vías del tren, por un túnel.
No olvides pararte a ver:
Ermita del Cristo del Barrio – Pancorbo
Conjunto Monumental de Santa Clara – Briviesca
Iglesia de San Martín – Briviesca
Iglesia de San Nicolás – Pancorbo
No olvides nunca que:
Si decides viajar con tu mascota ponte en contacto con nosotros para facilitarte información y alojamiento sobre los establecimientos que aceptan animales de compañía.
No te olvides de probar:
Almendra garrapiñada
Cordero
Morcilla de Briviesca
Queso y cuajada
No olvides tener en cuenta:
Etapa más larga que las anteriores pero con un recorrido sencillo que no traerá problemas para los peregrinos en bicicleta ni para los peregrinos con algún tipo de discapacidad o movilidad reducida.
| Pueblos | Albergue Público | Alquiler Bicicletas | Asistencia Sanitaria | Cafetería | Cajero | Farmacia | Hotel | Información Turística | Pensión | Restaurante | Supermercado | Veterinario |
| --- | --- | --- | --- | --- | --- | --- | --- | --- | --- | --- | --- | --- |
| Pancorbo | ✔ | | | ✔ | | | | | ✔ | ✔ | ✔ | |
| Briviesca | ✔ | ✔ | ✔ | ✔ | ✔ | ✔ | ✔ | ✔ | ✔ | ✔ | ✔ | ✔ |
Pueblos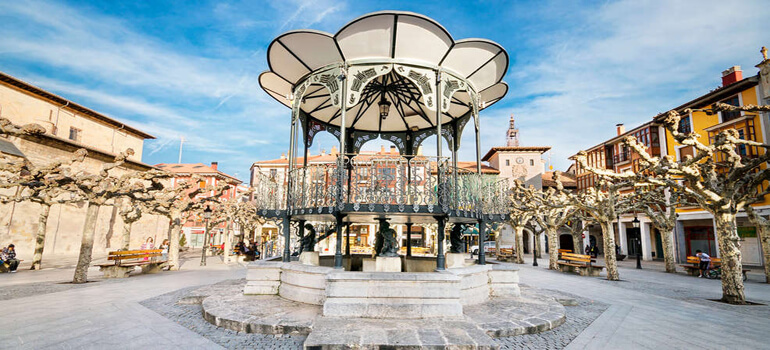 Briviesca
Habitantes >

6.942

Municipio >

Briviesca

Provincia >

Burgos
Alojamientos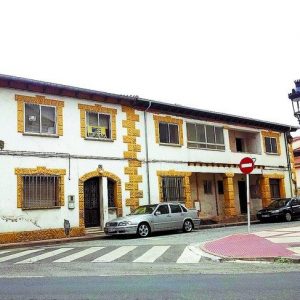 Albergue de peregrinos de Briviesca
---
C. El Ferial, 7-1º
Briviesca (Burgos)
617 094 970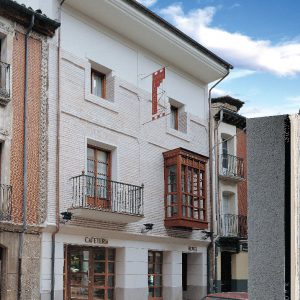 Hotel Isabel
---
Calle Santa María Encimera 21
Briviesca (Burgos)
947 592 959