Do your own way
×
Planner
Thank you for planning with Pilgrim!
The price is a non-binding estimate subject to confirmation upon payment.
Get 5% off today! Click here and one of our travel agents will get in contact with you shortly.
La Puebla de Arganzón – Miranda (17,1 km)
En esta etapa se atraviesa la localidad de Lacorzana (actualmente propiedad privada), donde se encuentra la famosa Torre de los Hurtado de Mendoza. Ubicada a orillas del río Zadorra, esta torre fue construida para la defensa y control de pasajeros, sin embargo, con el paso de los años se fue modificando con almenas y muros.
Salimos en dirección a la N-I por un camino paralelo a las vías del tren, esto nos conducirá al cruce de Burgueta, y tras pasar la autovía nos acercaremos al pueblo. Al pasar la localidad tomamos un camino a la derecha para, más tarde, llegar a Estavillo.
Continuamos por la carretera por Armiñón para así cruzar el puente medieval de Zadorra y seguir el camino real de Madrid. Rápidamente dejamos este último camino para pasar por algunos puentes y túneles que se encuentran en la N-1, AP-I, Ferrocarril y autopista del Ebro.
Todos estos trazados nos llevarán a los núcleos de Ribaguda y Lacorzana, en este último seguimos el lago para llegar a Miranda, el final de nuestra etapa.
No olvides pararte a ver:
Torre de los Hurtado de Mendoza
Muralla de la Puebla de Arganzón
Castillo de Arganzón
Antigua Iglesia de San Juan Bautista
No olvides nunca que:
A pesar de ser una etapa corta es necesario ir intercalando este tipo de jornadas para darle un respiro a nuestras piernas.
No te olvides de probar:
Morcilla
Queso fresco
Lechazo
No olvides tener en cuenta:
Etapa sencilla que no presenta problemas tanto para peregrinos en bici como para peregrinos con alguna discapacidad, toca disfrutar del paisaje.
| Pueblos | Albergue Público | Alquiler Bicicletas | Asistencia Sanitaria | Cafetería | Cajero | Farmacia | Hotel | Información Turística | Pensión | Restaurante | Supermercado | Veterinario |
| --- | --- | --- | --- | --- | --- | --- | --- | --- | --- | --- | --- | --- |
| La Puebla de Arganzón | ✔ | ✔ | ✔ | ✔ | ✔ | ✔ | ✔ | ✔ | ✔ | ✔ | ✔ | ✔ |
| Rivabellosa | ✔ | ✔ | ✔ | ✔ | ✔ | ✔ | ✔ | ✔ | ✔ | ✔ | ✔ | ✔ |
| Miranda de Ebro | ✔ | ✔ | ✔ | ✔ | ✔ | ✔ | ✔ | ✔ | ✔ | ✔ | ✔ | ✔ |
Pueblos
Miranda de Ebro
Habitantes >

35.922

Municipio >

Miranda de Ebro

Provincia >

Burgos
Alojamientos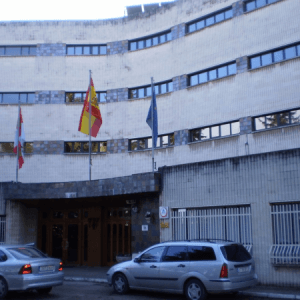 Albergue juvenil Fernán González
---
C. Anduva, 82
Miranda de Ebro (Burgos)
947 320 932