Santiago de
Compostela
Compostela is considered the biggest village of the world, being at the same time one of the smallest cities. The people's warmth, the landscaped corners, the historic center built stone by stone around the Cathedral… All of this turn this small city into something really big. Monte do Gozo is an indescribable feeling to every pilgrim that reaches Santiago through the French Way, as it is where they can see for the first time the Cathedral towers.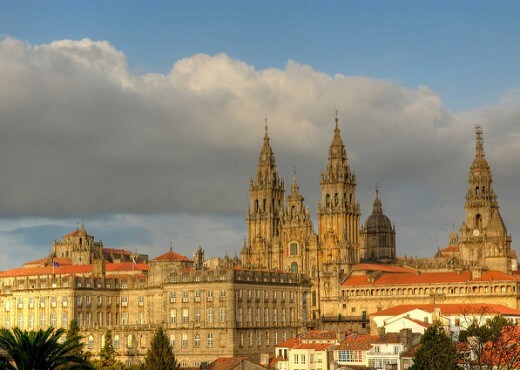 The main way to reach this town is through the motorway AP-9, that links A Coruña and Vigo, or through the AP-53, that links Ourense and Santiago. Also, the AG-56 that links Noia with Santiago and the A-54 that connects Lugo and the capital. Moreover, there are many secondary roads that allow you to reach Santiago from any Galician location.
Santiago has also train and bus stations, both well communicated with the main Galician and Spanish cities, as well as with other important locations. Likewise, there are other lines that connect with countries such as Belgium, Germany, France, Netherlands, Switzerland, Romania and Portugal. This city has the most important airport in Galicia, linking Santiago with other national and international points.
Local Police: 981 542 323 / 981 590 968
Guardia Civil : 981 547 654 /981 581 611
Firemen : 981 542 446
Civil Protection : 981 543 105 / 981 573 162
City Council : 981 542 300
Health Center: 981 577 670 / 981 561 011
Tourist offices:

Rúa do Vilar, 63. Telephone: 981 555 129. Monday – Sunday: 9AM-9PM
Rúa do Vilar, 30-32. Telephone: 902 332 010.
Points of Interest
---
Cathedral
San Martín Pinario
Santo Domingo de Bonaval
Mercado de Abastos
Gastronomy
---
Meats
Seafood
Piedras de Santiago
Fresh products
Santiago´s cake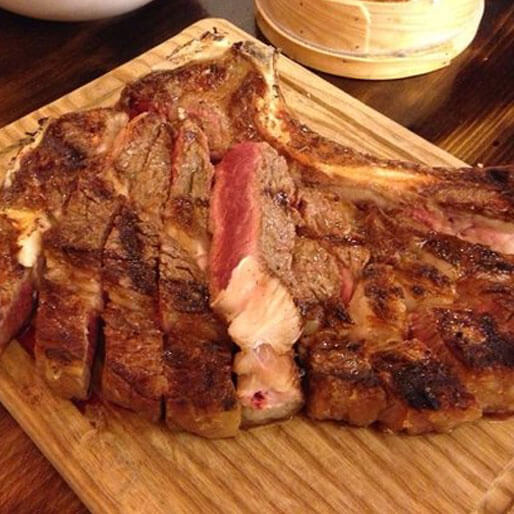 Meats
Santiago is a city where barbecues and rotisseries are highly valued due to their quality. Beef and pork comes daily straight from farms of the nearest villages.
Seafood
Galicia is the kingdom of seafood by excellence. This top quality seafood comes from the Galician coasts to fish markets and restaurants of all Spain. This is why it is mandatory to taste the fresh products of Santiago, where you can see big tanks full of still alive seafood through Franco street. Scallops, that symbolize the Way of Saint James, lobsters, crabs and barnacles are typical dishes you need to try in Santiago.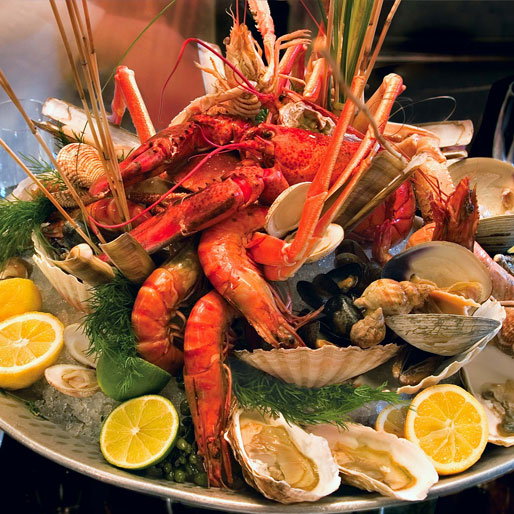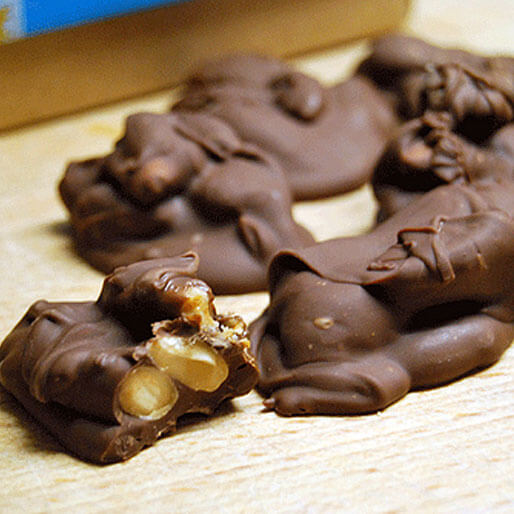 Piedras de Santiago (Santiago stones)
These particular chocolates are made traditionally with almonds and chocolate. It is believed that the first recipe of this candy was developed with the entry of chocolate from America and thanks to pilgrims, it was known through all Europe.
Fresh products
Galicia, and more specifically Santiago, are known by the importance of their traditional markets. The market at Ameas street is one of the most visited places in the town. It is open from Monday to Saturday, from early in the morning. Early risers can take the best fresh products without suffering the affluence of people at midday.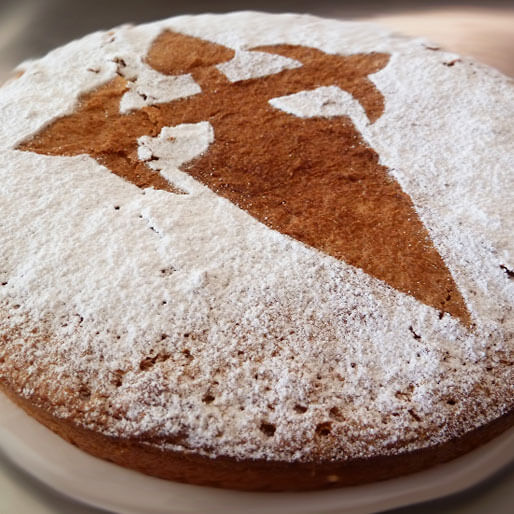 Santiago´s cake
Santiago's cake is a traditional dessert of Santiago and of the Saint James Way. It is an almond cake made with no flour. You can get it in any confectionery in Santiago and the villages of the Way.
Though we know very little about confectionery during Medieval Times in Santiago, there is proof of the existence of an almond dessert by 1557, then called "royal cake". Luis Bartolomé de Leybar wrote the instructions to ellaborate this dessert in 1838. It was in Casa Mora confectionery in Santiago where they started putting the Santiago's cross silhouette over the cake.
Parties and holidays
Every July 25th it is celebrated the Apostle Santiago's day, patron saint of Spain, Galicia and the town.
But there are other celebrations for other patron saints of those oldest neighborhoods in the town.
The Ascensión is one of them. It takes place on the sixth Thursday after Easter each year.
---