Do your own way
×
Planner
Thank you for planning with Pilgrim!
The price is a non-binding estimate subject to confirmation upon payment.
Get 5% off today! Click here and one of our travel agents will get in contact with you shortly.
San Romao da Retorta – Melide (28,3 km – 18 miles)
Today you will meet the pilgrims coming from the French Way because you will walk the last stages with them. This stages go through rural paths and also through small villages that are deeply linked to St. James. There are two alternatives in this route, the one that we recommend is the one that goes through Calzada Romana because is a little bit shorter than the official one.
Once you leave San Román da Retorta and you will have to walk towards Ponte Ferreira combining the asphalted road with some paths. Then you will get to Burgo de Negral located in Friol. Today you will cross lots of small villages, most of them with some services and monuments. After crossing Villarcapide and O Pacio and the Iglesia de Santa María church you will get to Palas de Rei. You will have to cross the national road towards Ponte Ferreira, where you will meet all the pilgrims that yesterday decide to get here to stay the night. You will cross Carballal towards Leboreira. You will return to the road to walk a few kilometers and get to the Iglesia de San Xurxo de Augas Santas church, where you will also find a cemetery and a sculpture of St. James in a fountain. You will continue through the field to get to Montecelo and Merlán where you will see a church devoted to San Salvador. In the next crossing you will see an arrow that indicates the route that you should follow. You will get to Casa Camiño and then to Hospital de Seixas, located in the Serra do Careón mountain pass. Here it was located a pilgrim's hospital. Then you will have to walk through a local road and then turn left. Atravesamos esta pequeña aldea para emprender una subida dejando un horreo a mano izquierda y pudiendo recuperar el aliento en una impresionante carballeira en lo alto.
You will continue your way surrounded by fields and forest and you will leave Lugo to get to A Coruña through Melide. Then you will get to Vilouriz. You will be combining asphalted road with paths while you cross some villages such as Vilamor de Arriba and Abaixo. You will get to the Furelos river and you will also cross it to get to Toques, in Melide. After crossing some streets in Melide you will get to the hostel, the end of the stage and the place where you will meet pilgrims coming from the French Way.
Entramos en el casco urbano de Melide por la avenida de Toques y la de Friol. Seguimos por la ronda de A Coruña, rúa Rambla de San Pablo y la Rúa Mateo que enlaza con la rúa Camiño de Oviedo. Llegamos así a un cruce con la rúa de San Pedro, punto final de esta etapa y donde nos reunimos con los peregrinos provenientes de Francia.
Remember.
We walk by your side! We walk by your side! If you have any doubts about this stage or about other stages, please contact us, we will help you! Have a nice Way, pilgrim!
What to eat
Typical octopus
Typical cheese
Capon (Typical chicken)
Melindres (pastries mainly made with eggs, anisette, milk, flour and sugar
Aguardiente
Bear in mind
This stage will lead you to Melide where you will meet all pilgrims coming from the French Way. You can also walk through the variant called Calzada Romana that is a little bit shorter than the official one. This stage is easy for everyone.
What to see
| Towns | Public Hostel | Bike rental | Medical assistance | Coffe bar | Teller | Pharmacy | Hotel | Touristic Information | Guesthouse | Restaurant | Supermarket | Veterinarian |
| --- | --- | --- | --- | --- | --- | --- | --- | --- | --- | --- | --- | --- |
| San Romao da Retorta | ✔ | | | ✔ | | | | | | ✔ | | |
| Ponte Ferreira | ✔ | | | | | | | | | | | |
| Melide | ✔ | ✔ | ✔ | ✔ | ✔ | ✔ | ✔ | ✔ | ✔ | ✔ | ✔ | ✔ |
Towns
Hostels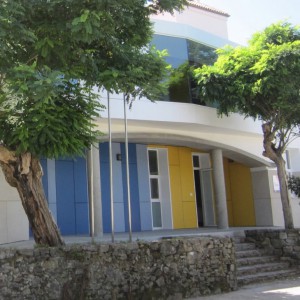 Albergue de Melide
156 beds
---
C/ San Antonio, s/n
Melide (A Coruña)
660 396 822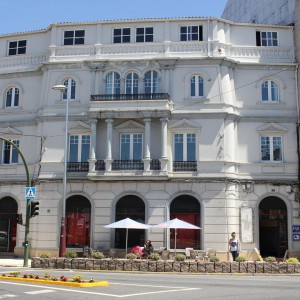 Albergue O Cruceiro
72 beds
---
Ronda de A Coruña, 2
Melide (A Coruña)
616 764 896