Do your own way
×
Planner
Thank you for planning with Pilgrim!
The price is a non-binding estimate subject to confirmation upon payment.
Get 5% off today! Click here and one of our travel agents will get in contact with you shortly.
Frómista – Carrión de los Condes (18,8 km – 12 miles)
Today is an easy day of approximately 20 kilometers. This stage is very plain and sometimes a little bit monotonous. You will see lots of typical villages where you can rest and have a break, and also enjoy all the beauty that this route hides.

You will leave Frómista and walk to the P-980, you will walk through it road almost all its route. After crossing two roundabouts you will be walking through a path parallel to the road that will lead you to the first village: Población de Campos.
Esta pequeña localidad alberga algunas ermitas e iglesias de gran belleza, destacando la de San Miguel, enmarcada dentro de un paraje idílico. Discurriremos por la calle principal, donde podremos encontrar varios establecimientos para alojarnos o para comer algo, continuando con nuestro trayecto sorteando el río Ucieza por un puente. Aquí, antes de cruzar el río y al lado de la ermita del Socorro, existe una ruta alternativa que discurre por Villovieco, donde podremos visitar la iglesia de Santa María del siglo XVI. Este desvío se reencuentra con el trazado original, tras cruzar un puente sobre el río Ucieza y tomar una pista a mano derecha, en Villarmentero de Campos.
The ones that decide not to take the turn away will continue after crossing the bridge, through a path parallel to the P-980 to Revenga de Campos. You will cross the village where the Baroque Iglesia de San Lorenzo church is located. Then you will return to the path that goes parallel to the road. After four kilometers you will see a signposting that will indicate you to turn right to Villalcázar de Sirga, where the Santa María la Blanca church is located. This temple has a façade from the 13 century and inside it has polychrome sepulchers. Alfonso X of Castile (the Wise) took inspiration from this temple declared Heritage of Cultural Interest to write twelve of its Cantigas de Santa María (medieval poems set to music).
Then you will leave this village through the path that goes parallel to the P-980. You will walk the last five kilometres to Carrión de los Condes through this path. Carrión de los Condes was one of the most important villages in the Early Mddle Ages Christianity. You will visit the Iglesia de Santa María del Camino church that was built devoted to the Virgen de las Victorias virgin. La historia recoge que unos toros liberaron a unas doncellas del pueblo que estaban retenidas para ser entregadas como ofrenda a los reyes moros.
Remember.
We walk by your side! If you have any doubts about this stage or about other stages, please contact us, we will help you. Have a nice Way, Pilgrim!
What to eat
Garlic soup (soup mainly made with garlic, bread, eggs and olive oil)
Pardina lentils with chorizo
Sopa Castellana (soup mainly made with garlic, eggs, bread and pork lard)
Typical vegetable stew from Palencia
Typical escargot´s stew
Conejo a la cazadora
Amarguillos (pastries mainly made with almonds, sugar and eggs)
Bear in mind
This stage is easy for everyone For cyclists is so easy that they will do it in two hours approximately.
What to see
| Towns | Public Hostel | Bike rental | Medical assistance | Coffe bar | Teller | Pharmacy | Hotel | Touristic Information | Guesthouse | Restaurant | Supermarket | Veterinarian |
| --- | --- | --- | --- | --- | --- | --- | --- | --- | --- | --- | --- | --- |
| Frómista | ✔ | ✔ | ✔ | ✔ | ✔ | ✔ | ✔ | ✔ | ✔ | ✔ | ✔ | |
| Población de Campos | ✔ | | ✔ | ✔ | | | ✔ | | | ✔ | | |
| Revenga de Campos | | | ✔ | | | | ✔ | | | | ✔ | |
| Villarmentero de Campos | ✔ | | | | | | ✔ | | | | | |
| Villarcázar de Sirga | ✔ | | ✔ | ✔ | | | ✔ | | ✔ | ✔ | ✔ | |
| Carrión de los Condes | ✔ | ✔ | ✔ | ✔ | ✔ | ✔ | ✔ | ✔ | ✔ | ✔ | ✔ | ✔ |
Towns
Hostels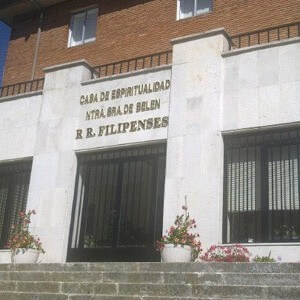 Albergue Casa de Espiritualidad Nuestra Señora de Belén
92 beds
---
Leopoldo María de Castro, 6
Carrión de los Condes (Palencia)
979 880 031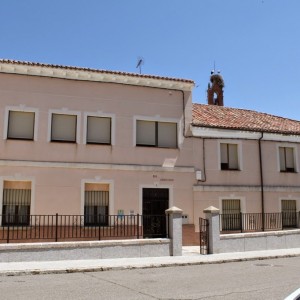 Albergue Espíritu Santo
90 beds
---
Plaza de San Juan, 4
Carrión de los Condes (Palencia)
979 880 052