Guillena – Castilblanco de los Arroyos (18,2 km)
This stage has a little bit more than 15 kilometres ande you will get to Castilblanco de los Arroyos, a key point between Seville and Córdoba, going through the old Vía de la Plata.
You will leave Guillena through the Avenida de la Vega avenue, on the right side of the hostel. After half a kilometer you will have to turn right to get to the Rivera de Huelva river. You will have to cross the river to get a little bit after to the dual carriageway. You will have to continue through an industrial area and tehn you will get to Vía Pecuaria Cañada Real de las Islas. This way is also known as "vereda de la carne" and it goes through the Valle del Riopudio valley. You will have to walk up through a path surrounded by olive grove and orange trees to get to the Sierra del Norte de Sevilla mountain pass. You will walk through this mountain pass for seven kilometres and then you will get to the A-8002, then you will have to cross it and go to the left towards a neighborhood called Castilblanco de los Arroyos: La Colina and San Benito de Abad. Before getting there you will leave the national road but you will return to it and finally to the end of the stage.
Remember.
If you want to make longer stages but you don't know how to divide them we will help you!
What to eat
Salmorejo
Venteras
Migas
Ayuyas (typical pastries)
Pestiños (typical pastries)
Tortas sobás (typical pastries)
Bear in mind
You should take with you enough water because you will walk some kilometres where you won't find anything and anyone. En cuanto a la orografía, salvo alguna pequeña subida no existen puntos resaltables. This stage is easy for everyone.
What to see
| Towns | Public Hostel | Bike rental | Medical assistance | Coffe bar | Teller | Pharmacy | Hotel | Touristic Information | Guesthouse | Restaurant | Supermarket | Veterinarian |
| --- | --- | --- | --- | --- | --- | --- | --- | --- | --- | --- | --- | --- |
| Guillena | ✔ | | ✔ | ✔ | ✔ | ✔ | | | ✔ | ✔ | ✔ | ✔ |
| Castiblanco de los Arroyos | ✔ | ✔ | ✔ | ✔ | ✔ | | ✔ | | ✔ | ✔ | ✔ | |
Towns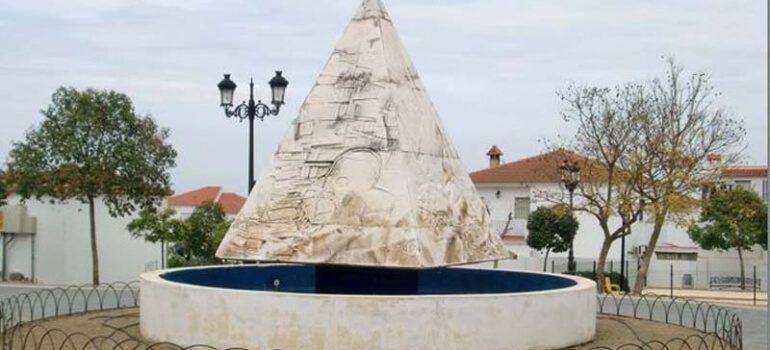 Castiblanco de los Arroyos
Population>

5.033

Town>

Castiblanco de los Arroyos

Province >

Sevilla
See more