Do your own way
×
Planner
Thank you for planning with Pilgrim!
The price is a non-binding estimate subject to confirmation upon payment.
Get 5% off today! Click here and one of our travel agents will get in contact with you shortly.
O Cádavo – Lugo (29,5 km)
There are approximately 30 kilometers between your starting point and Lugo. You will enjoy a wonderful landscape. You will cross lots of villages and small villages before getting to Lugo.
Today you will star in O Cádavo hostel and you will have to walk towards the centre of the village, to a square located behind the city hall. You are now out of the village, you will have to go to the left to get to an asphalted road that will lead you to Pradeda located in San Pedro da Esperela. You will change this path for another one that will lead you to Alto da Vaqueriza, the last walking up in your Way. Now you will walk accompanied by trees, you have to pay attention to see all the marker because they could be hidden among bushes. While walking up you will cross some mounts such as Cornedo, Fonteseca and Vilabade, here you will be able to refill your water bottle and then see its chapel devoted to Virgen del Carmen. Then you will cross a church devoted to Santa María known as the Catedral de Castroverde cathedral, it is located in Vilabade. This is a gothic temple built in the 15 century, inside it has many baroque statues and artworks. Next to it you will see the Pazo de Vilabade country house from the 17 century that was a pilgrim's hospital. Continuing through the road you will get to the LU-530 and then to Castroverde, where you will find a public hostel and many monuments such as the Torre de Homenaje tower or the Castro de Castroverde fort; this old fortress belonged to Conde de Villalobos D. Álvaro Pérez Osorio and it was surrounded by a wall. There are some parts of this fortress in the Museo Provincial de Lugo museum. Nowadays this fortress is a private property.
You will go through the main street of the village where you will find all kind of establishments and services needed, we recommend you to take what you need because there are no more establishments until you get to Lugo. You will see a crossing where the hostel is located, you will have to cross it and then walk through a path to the left and return for a while to the main street. A little bit after you will have to go through a path, here you will see the city's tower. You will continue walking and you will see a marker that will indicate you that you have to descend through the right to get to the road, you will have to cross it and then go through a tunnel. You will get to souto de Torres and then to San Miguel do Camiño, a place full of vegetable gardens and fields. This village has always been linked with the Way. You will be walking through a lovely place, through wonderful paths surrounded by vegetation, fields, bushes and trees. The following village will be Souto de Torres, after going through the left and crossing Vilar de Cas, both villages belong to Castroverde. You will get to a crossing and you will have to decide if you want to go to the left or to the right; You will cross some old houses and in Soutomerille you will see the Iglesia de San Salvador church, this church was remodeled in the 17 century. if you continue through the right path you will continue through a route known as Camiño das Barrancas. Pasaremos por delante de una casa en ruinas, la antigua casa-fuerte de Monfortino, y por el Castiñeiro da Corredoira, castaño de trescientos cincuenta años de antigüedad. Así alcanzaremos la iglesia de San Salvador de Soutomerille, donde se conservan algunos restos del antiguo templo prerrománico. You will cross some old houses and in Soutomerille you will see the Iglesia de San Salvador church, this church was remodeled in the 17 century. After leaving Vilar de Cas you will go through As Casas da Viña to get to Castelo. Actualmente su interior se encuentra en muy mal estado, dada la despoblación de estas aldeas. After leaving Vilar de Cas you will go through As Casas da Viña to get to Castelo. Por un camino próximo a un regato continuaremos pasando por As Casas da Viña, donde nos internamos tras pasar por delante de un bar en una pista de tierra hacia Castelo. You will have to cross the Rato river and then cross Chanca. You will get to a staircase in Fontiñas where cyclists should change their route to continue through the road, then you will see the famous Lugo's city wall and all the monuments of this city. La traspasamos y cogemos la primera calle a mano derecha para llegar al albergue de peregrinos, punto y final de la etapa de hoy. Si aún tenemos fuerzas no podemos perdernos la amplia oferta turística que nos ofrece la ciudad amurallada. Además de un paseo sobre la antigua muralla no podemos perdernos la catedral de Santa María, sede de la diócesis de Lugo y que destaca por su portada norte y la capilla de la Virgen de los Ojos Grandes. El convento de San Francisco en la plaza Mayor del siglo XV con su iglesia, claustro y restos del antiguo convento franciscano también es otro de los imprescindibles de esta ciudad milenaria.
Remember.
We walk by your side! If you have any doubt about this stage or about other stages, please contact us, we will help you! Have a nice Way, pilgrim!
What to eat
Octopus "à feira"
Typical Galician stew
Empanada (a kind of pie)
Typical cheeses
Typical pastries
Bear in mind
This is an easy stageg although the first part could be a little bit difficult. Tan sólo es salientable el Alto da Vaqueriza, nada más comenzar la etapa.
What to see
| Towns | Public Hostel | Bike rental | Medical assistance | Coffe bar | Teller | Pharmacy | Hotel | Touristic Information | Guesthouse | Restaurant | Supermarket | Veterinarian |
| --- | --- | --- | --- | --- | --- | --- | --- | --- | --- | --- | --- | --- |
| Cádavo Baleira | ✔ | | ✔ | ✔ | | ✔ | | | ✔ | ✔ | ✔ | |
| Vilabade | | | | | | | ✔ | | | | | |
| Castroverde | | | ✔ | ✔ | ✔ | ✔ | | | | ✔ | ✔ | |
| Lugo | ✔ | ✔ | ✔ | ✔ | ✔ | ✔ | ✔ | ✔ | ✔ | ✔ | ✔ | ✔ |
Towns
Hostels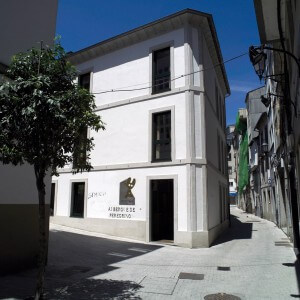 Albergue de peregrinos de Lugo
42 beds
---
Rúa das Noreas, s/n (Lugo)
618 425 578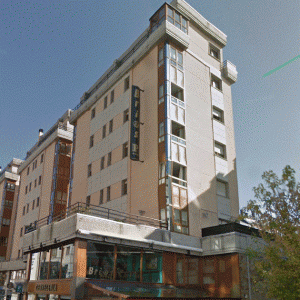 Pensión Bríos
32 hab.
---
Av. Baralla, 46
Pintor Laxeiro, 6 (Lugo)
982 224 352 / 982 241 408