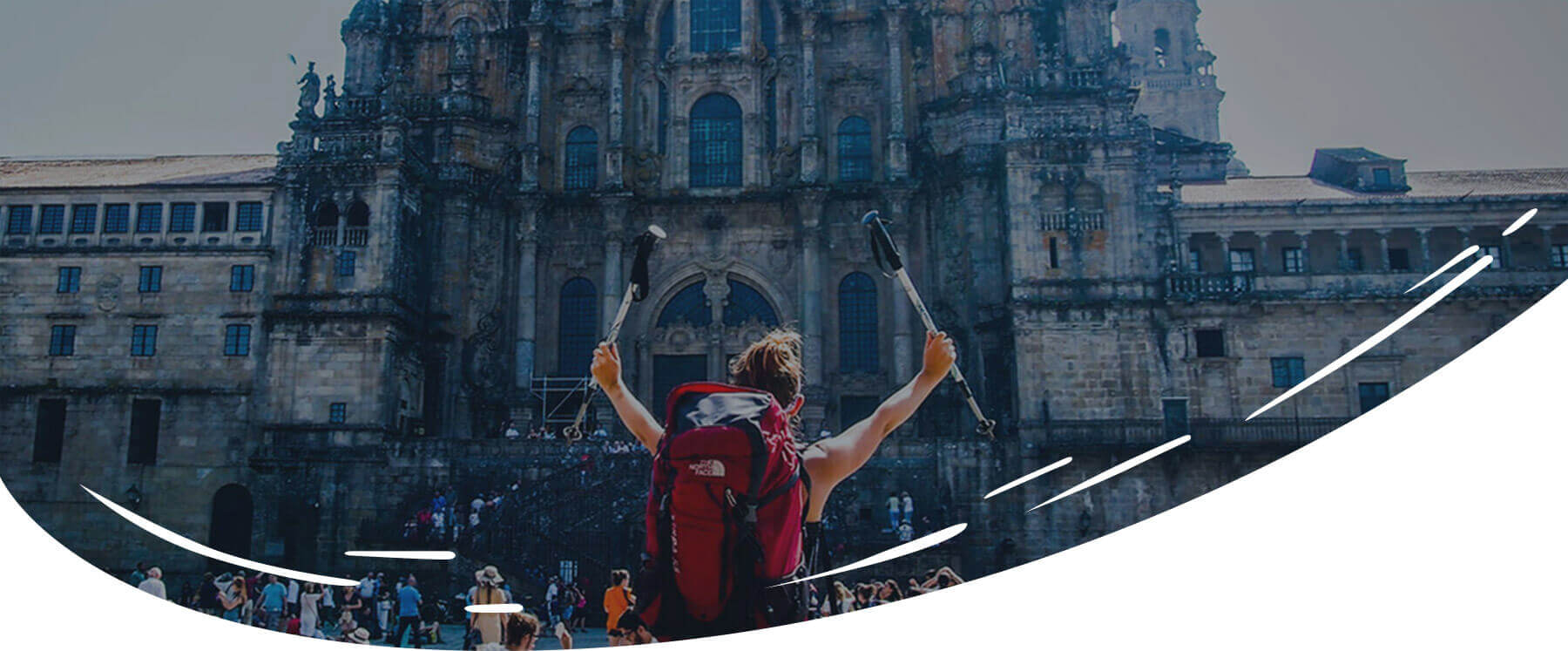 Don't just think about it,
Do it!
The last 100 km of the Camino Francés.
Enjoy yourself and share an unforgettable experience.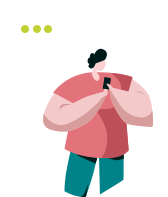 Do you need
help?
We will call you free of charge!
Call me!
An adventure
for everyone
Journey along the last 100 km, where you will discover the essence of the Camino de Santiago. This is the route travelled by the majority of pilgrims who are moving on foot, and it's the minimum number of kilometres required for the "Compostela".
On this page, we will present you with a 7-day adventure, where you will complete 5 stages on foot in order to discover this fascinating journey, full of history.
In this experience that we propose, you will find a selection of the main places to visit, along with the best accommodation we can offer you. Enjoy this adventure at any time of year. It is always available.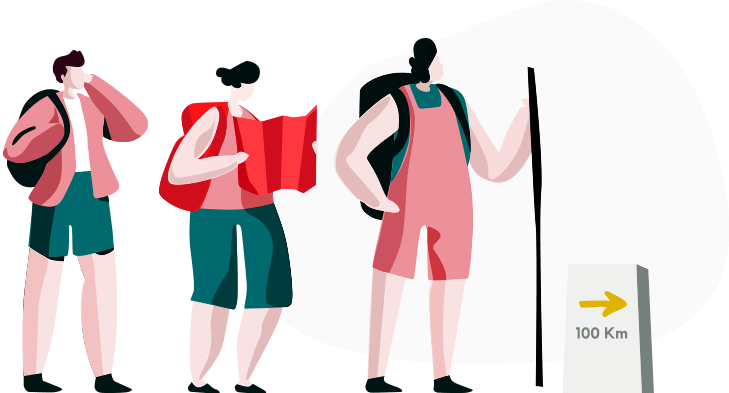 Stay in some of the best-rated places
All of our accommodation options are so special, they will inspire in you an indescribable sensation of well-being and rest after a long stage. We have selected the best for you. Your body deserves its rest…
Guest house
Hotel
Double room
Hotel
Country House
Double room
We offer you everything you need
to make your Camino de Santiago
as comfortable as possible.
Accommodation for 6 nights
Documentation: maps and useful information
Backpack transfer (1 package – max. 20 kg.)
Telephone assistance service 24 hours
Half-board Supplement (dinners)
Extra Night in Santiago de Compostela
Transfer Santiago – Sarria
Transfer Santiago – Airport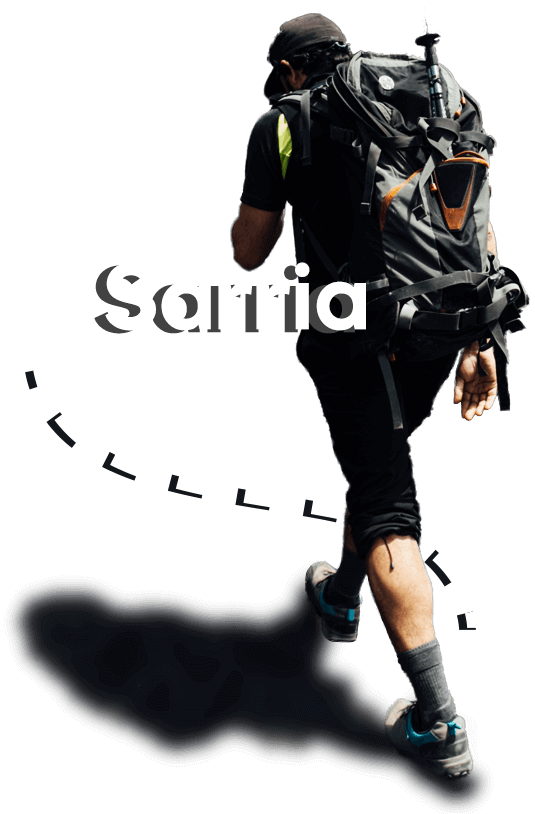 Wherever you are,
it's an unmissable experience
It's the minimum kilometres required on foot, in order to achieve the much sought-after Compostela.
You don't need to be in great shape. Each stage on foot will last approximately 5-6 hours, which you can do at your own rhythm, as you will have your spot reserved in the accommodation at the end of the stage.
You can feel that boost of energy when you finish your adventure in front of the Cathedral of Santiago. Entering the Plaza del Obradoiro after travelling more than 100 km, gives you an indescribable sensation.
The Camino Francés is the most popular and historical route. That's why so many pilgrims do this Camino. You can meet new people, get to know them and share the experience of the Camino.
Itinerary
Arrival and Accommodation
Depending on your arrival time, you can visit different places of interest, such as the Magdalena Monastery, the Fortaleza Tower or the San Lázaro Chapel. Moreover, the wide ranfe of gastronomic delights will allow you to start the Camino with plenty of energy!
Stage: Sarria – Portomarín (22.75 km)
After waking up in your Sarria accommodation, you will start the day full of beans,and start your walk towards Portomarin. It is important to make regular stops in places like the Santiago de Barbadelo Church, which is decorated with scallop shells. Another good point to take a break could be the Nosa Señora dos Remedios Sanctuary.
After passng through beautiful landscapes and villages such as Ferreiros, you will arrive at Portomarin, where you can visit some places of interest, such as the Escalinata or Das Neves Chapel, just at the entrance of the village, or even the San Nicolás Church (or also known as San Juan Church).
Stage: Portomarín – Palas de Rei (25 km)
This time, you'll wake up at your Portomarin accommodation, ready to start your trip towards Palas de Rei. On the way you'll encounter Castro de Castromaior, just off the main the route, St Maria de Castromaior Church o Vilar de Donas Church, considered a site of Cultural Interest since 1931.
After arriving at Palas de Rei, you could visit some local interesting spots and enjoy emblematic places such as the outstanding Pambre Castle just a few minutes off the Camino .

100 km
Stage: Palas de Rei – Arzúa (29 km)
After waking up at your accommodation in Palas de Rei, you'll be keen to begin the walk towards Arzúa. Walking this route, you will go through Melide, where you should visit the San Roque Chapel, named after the the patron of the town, or the popular Santa María de Melide Church, considered a National Monument, as well as enjoying a portion of octopus, (called pulpo a feira in the local language) . After going through some emblematic places, such as the village of Boente or the Bridge of Ribadiso, you will finally reach the village of Arzúa.
Stage Arzúa – O Pedrouzo (19.1 km)
Once again you will wake up in your lodgings in Arzúa, ready to head towards O Pedrouzo. Along this stage you can visit places such as the San Pedro de Lema Church, Pontedapedra Mill and the famous Santa Irene Fountain, known among pilgrims as the "Fountain of Eternal Youth".
You will arrive in O Pedrouzo, where you can visit relevant spots such as the Santa Eulalia de Arca parochial church, or even head for the majestic landscape of the Río Noa waterfall.
Stage O Pedrouzo – Santiago de Compostela (22.75 km)
After waking up in O Pedrouzo, we start the day with energy, walking towards our final destination of Santiago de Compostela. Finally, it is getting close, and you will be able to see the towers of the Cathedral for the first time from Monte do Gozo. Wandering through the historic quarter, you will be keen to reach the Plaza del Obradoiro and feel the satisfaction of having accomplished your goal.
The end of the adventure
Breakfast in your Accommodation A day off to visit all those monuments that, besides the Cathedral, have made this town so special. After breakfast our services will be finished.